L'ANZA PROFESSIONAL
Get ready for complete customer bliss with our wide array of Professional-only products and treatments to make clients hair look its best. Our Pre-Treatments will restore your natural shine and prepare your hair for chemical services, all while getting rid of any unwanted build-up or hard water debris. Need something more intense and re-building? Our Advanced Healing Technology takes our post-treatments to a new level of healing, all in just 15 minutes or less!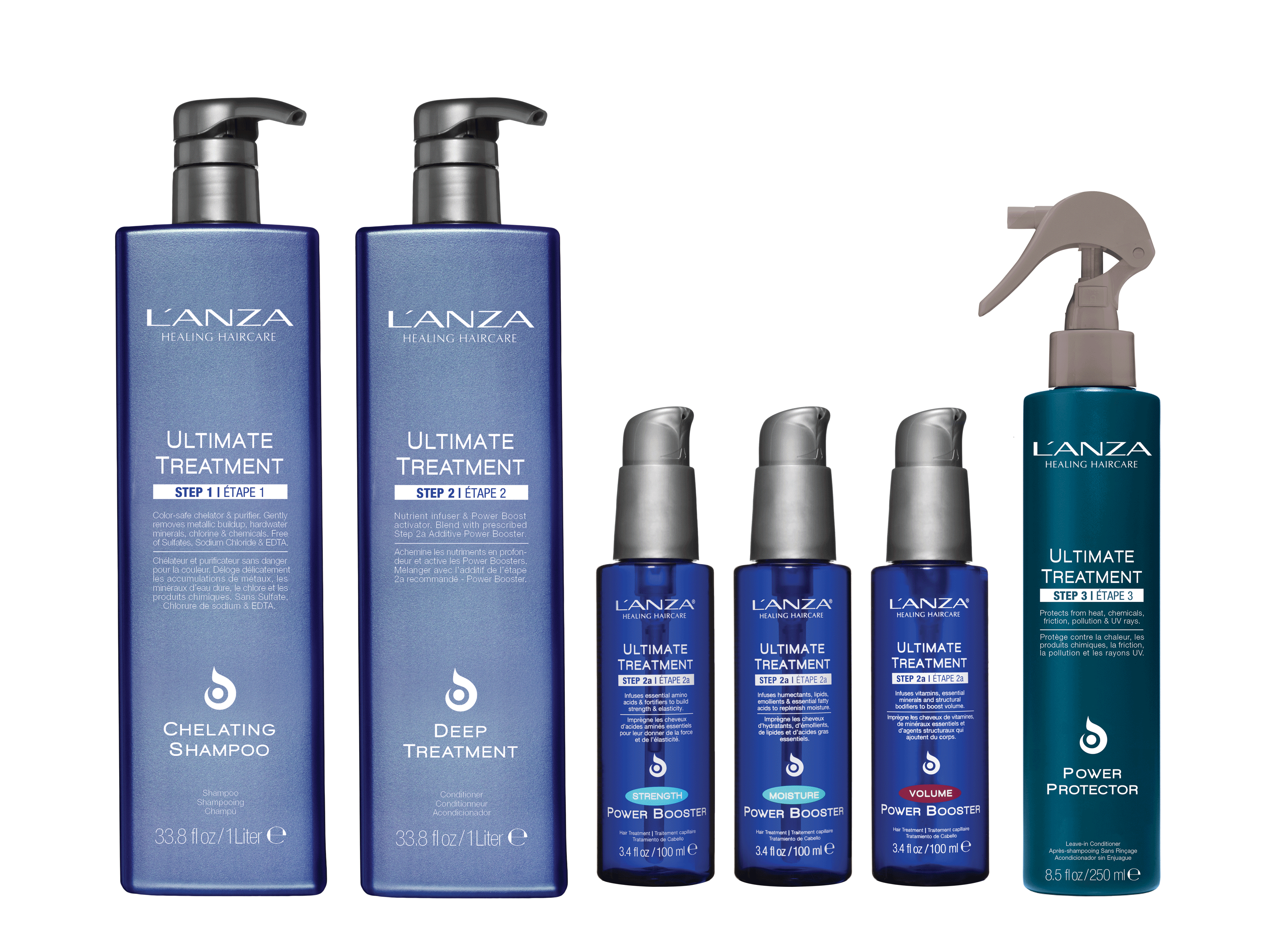 Ultimate Treatment
The L'anza Ultimate Treatment Is The Only 3-step Customized Healing Service That Can Be Done At The Back Bar Prior To Cut, Color, Perm Or Straightening Services.
Chelating Shampoo
Deep Treatment [power Boosters] - A. Strength Power Booster - B. Moisture Power Booster - C. Volume Power Booster
Power Protector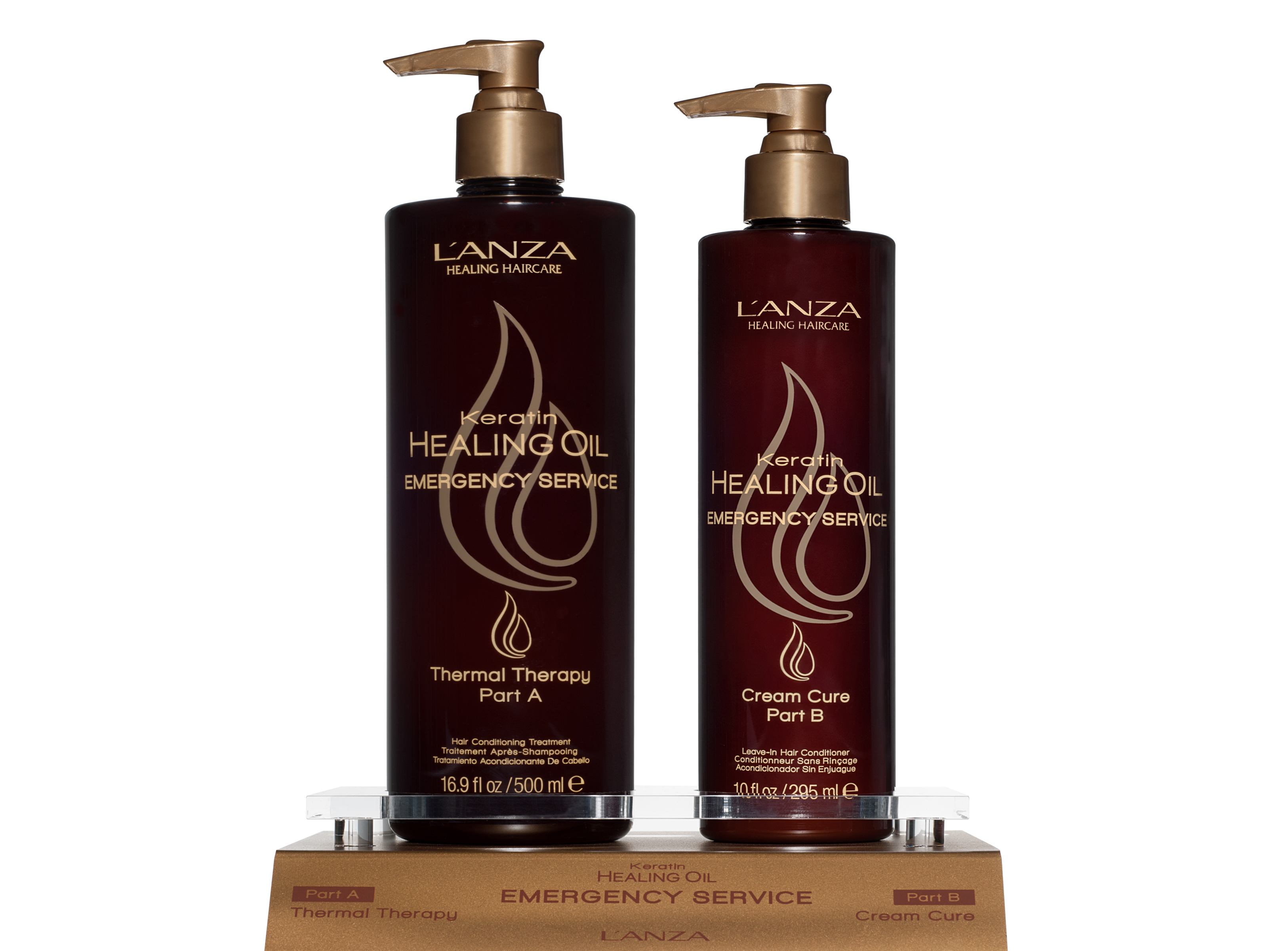 Emergency Service
The Only Professional Service That Heals Critically Damaged Hair
Restores Hair's Integrity With Improved: Strength, Resiliency, Smoothness & Shine.
Ideal For Critically Damaged Hair Caused By: Harsh Chemicals: Poor Quality Color, Bleach, Perms, Relaxers, Straighteners Environmental Aggressors: Pollution, Ozone, Wind UV/infrared Rays: Sun, Styling Tools Mechanical Stress: Combing, Brushing, Towel-drying Excessive Heat/thermal Trauma: Flat Irons, Curling Irons, Dryers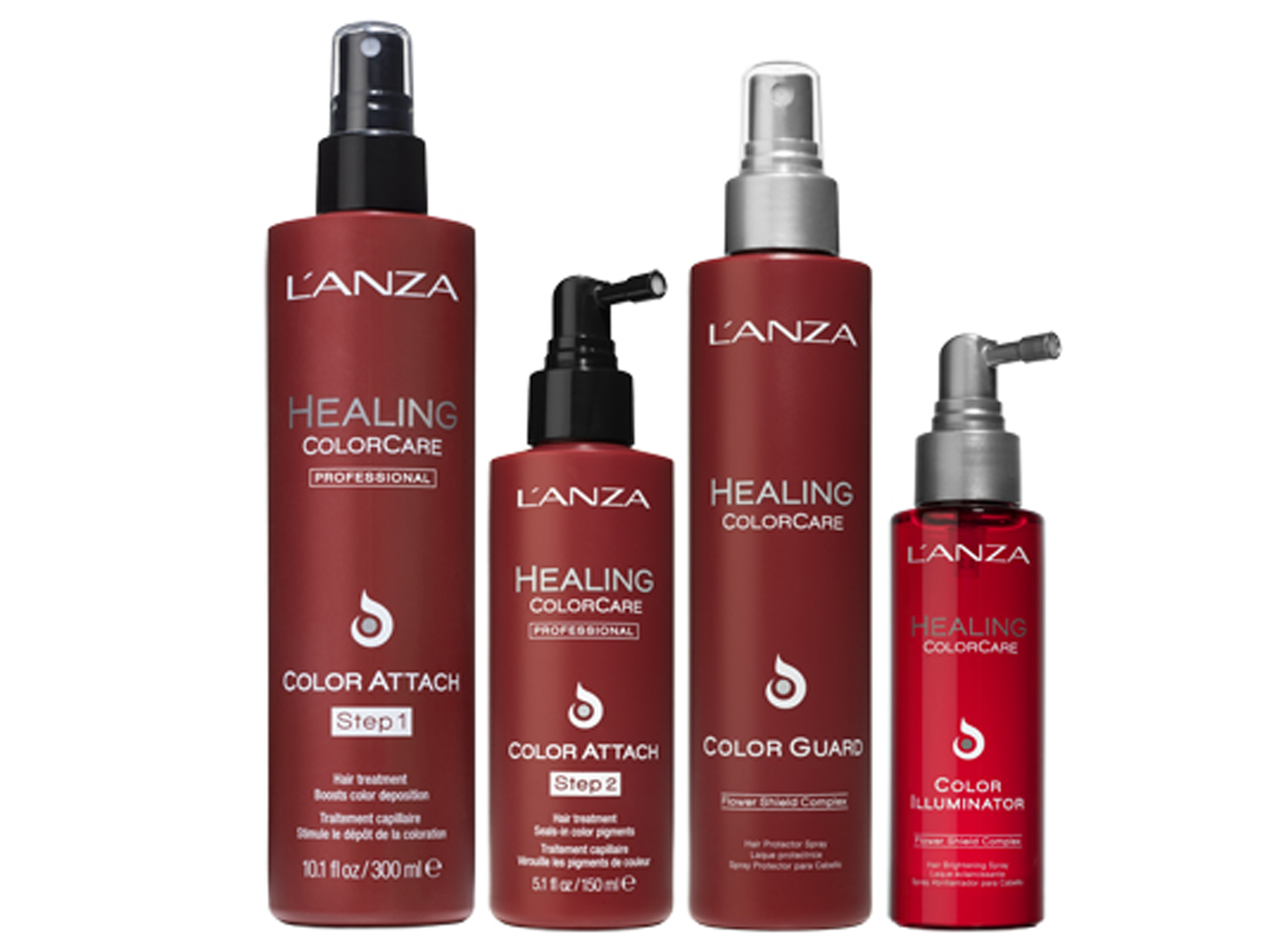 Color Attach Step 1 & 2
Delivering Full-spectrum Color Protection With Anti-fade Compounds For Lasting Vibrancy And Fade Protection.
The Flower Shield Complex Contains The Same Powerful Anti-fade Protectors Flowers Use In Nature For Their Own Color Retention.
It Provides The Strongest Defense Possible Against Hair Color Fading And Works Under The Harshest UV And Environmental Conditions, Similar In Nature.